Administration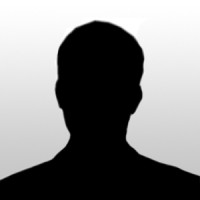 Christopher Johnson became the founding principal of Science Leadership Academy @ Beeber during the 2012 – 2013 school year. Science Leadership Academy @ Beeber is the second campus to the original Science Leadership Academy, an Inquiry School, founded by Christopher Lehmann.
Mr. Johnson has served at many levels of public education in Philadelphia. Starting as a substitute teacher, he has risen through the ranks as an elementary, middle and high school teacher; Regional Office Director; Assistant Principal at the elementary and middle school levels; High School Principal, Central Office Special assignments and Deputy of Climate, Culture and Safety.
Staff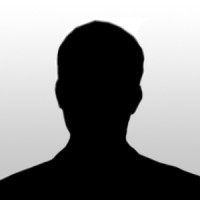 Faculty
​ Tasnim Aziz was born in Philly but grew up in various parts of America and Bangladesh, her family's country of origin. Tasnim received a B.A. in Biology with Honors and instructional certifications in Biology and Chemistry from Bryn Mawr College. During college, she was awarded the Noyce Fellowship, a National Science Foundation award for Math and Science majors who are pursuing a career in urban education. Tasnim also holds a Master of Environmental Studies with a Concentration in Environmental Biology from the University of Pennsylvania. She teaches students various science courses which include: BioChem, Environmental Science, Botany, and Human Anatomy. Her goal as a science teacher is to nurture young scientists (AKA students) to make meaningful connections between the field of science and their own lives. Tasnim is also a superhero nerd who encourages her young scientists to explore their own superpowers to make responsible choices and take thoughtful risks to solve problems. On June 2017, Tasnim was recognized by the Grid Magazine and the University of Pennsylvania as "The capeless crusader" for engaging her students in environmental justice work in her courses. Shortly after, Tasnim was selected to participate in Education for Sustainability (EfS), a National Science Foundation funded program, in which she will be designing project-based curriculum that revolve around real world environmental sustainability issues. Through the EfS program, Tasnim will engage her students in building a sustainable farm and school campus. As a result, she hopes her students will be taking the initiative to save the planet while applying their understanding of STEM. When Tasnim is not partaking in school work, she enjoys swimming, yoga, mediTEAtion, hiking, ethnobotany, the food network, Bollywood movies…and did she mention superheroes?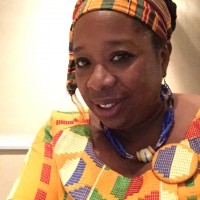 Bonnee did her undergraduate work at Wilkes University and her postgraduate degree work at Chestnut Hill College majoring in Special Education and Fort Hays State University majoring in Instructional Technology. Bonnee helps few grassroots organizations; supports summer journalism programming for high school students at Temple University through Prime Movers Media, links students to athletic programming with Village of Champions and much more. Bonnee also has her own business organization, A Matter of Xpression that has grown globally serving young people in Ghana and formerly Kenya. Bonnee serves public school teachers as a Philadelphia Federation of Teachers (PFT) Executive Board member-at-large. Bonnee has served students in Philadephia since 2001. She has been active professionally through her participation in the Philadelphia Writing Project, Teachers Institute of Philadelphia at the University of Pennsylvania, and served as a National Steering Committee member for Yale University National Initiative Teachers Institute. She has committed herself to widening her global information classroom horizons by creating diverse curriculum units that speak to her students and for teachers' use in any country. Bonnee successfully completed the US Department of States' Teachers for Global Classrooms (TGC) program, where she spent two weeks in Ghana, Africa. Bonnee is a wife and mother of her daughter and son.